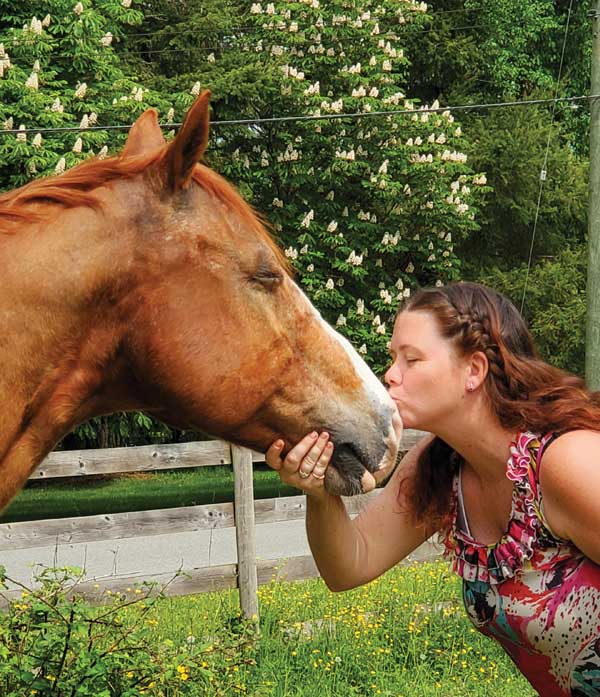 It is with a heavy heart that we say farewell but NOT good bye to Mellissa Buckley and her very supportive family, Jeremy (husband), Colten (son) and Barb (mother). Mellissa has been instrumental in the Quarter Horse landscape over the past two decades as well as with Paint horses.
For the past six years she served as President of the Lower Mainland Quarter Horse Assoc. and served on the Board for in prior years. She spent many hours on the Bazaar and Show Committees to ensure their success and was the visionary when it came to ideas for Fund Raising events and Fun classes at the shows. Her contributions to BCQHA, LMQHA and BCPHC over the years have been invaluable and she will be greatly missed.
Mellissa began her love of horses as a young girl in B.C. with not so easy ponies and horses. She worked long hours with them, learning how to make them better. As she trained and traded her way up to better horses, she enjoyed seeing her past ones carry on to success with their new owners. By the time she graduated from high school, she knew she wanted to ba a horse trainer and she enrolled in the equestrian program at Olds College in Alberta. That formal education set her up well for her future career and also gave her experience with Alberta winters, so she knows what she is getting into with that. She returned to B.C. after graduation and began her horse training career under the guidance of her previous coach, Rich Pyke. It was also during this time that she acquired her lovely stallion and long time partner "Blazing on Through" (Tommy).
Mellissa knows not everyone gets it all handed to them and as a trainer and coach she is appreciated for being welcoming and patient with a wide variety of horses and owners. She is able to help green horses and inexperienced riders improve, even on modest budgets, all the while supporting those with fancier horses and bigger budgets achieve success at high level shows.
Her work ethic is impressive and contagious. Those around her, like her husband Jeremy know that if you want to be part of her life, you will need to be part of her horse world too. Her entire family embraces that and their volunteering to the horse community here in B.C. will be greatly missed. We all wish Mellissa and her family all the very best in her new home and know that part of her heart will always be in B.C.