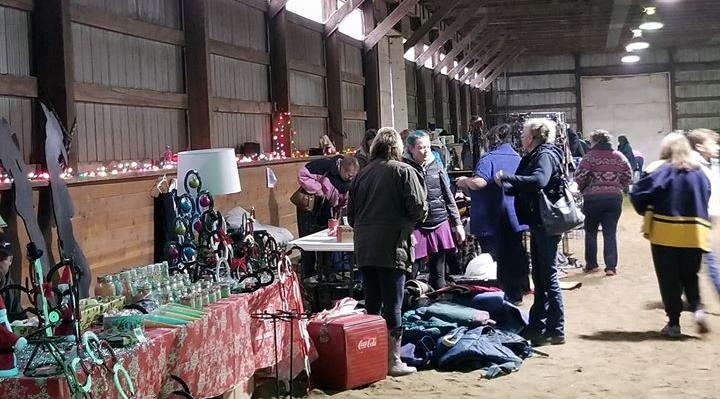 Sunday Dec 1st
11:30-3:30pm
21220 32nd Ave, Langley, BC
Rain or Shine as it is held in an Indoor Arena.
This Sunday! We will have chili and buns, coffee and hot chocolate available for purchase. Also gift wrapping by donation! And a chance at Canucks tickets along with a Silent Auction as club fundraisers. We have 30+ tables of great stuff! Dog and Pony will be here along with Artist Anita Klein, there will be horse related handmade gifts perfect for Christmas and of course LOTS of used tack!
Canucks Tickets Raffle
1 for $5.00 or 3 for $10.00
---

LMQHA General Meeting & AGM Dates Announced
ANNUAL GENERAL MEETING
NOVEMBER 20TH, 2019
7:00 PM LIONS HALL, LANGLEY
We have lots of room at the table for past and present members. With a few of our active Directors & Volunteers moving out of the area, we are looking forward to welcoming new faces at our table!