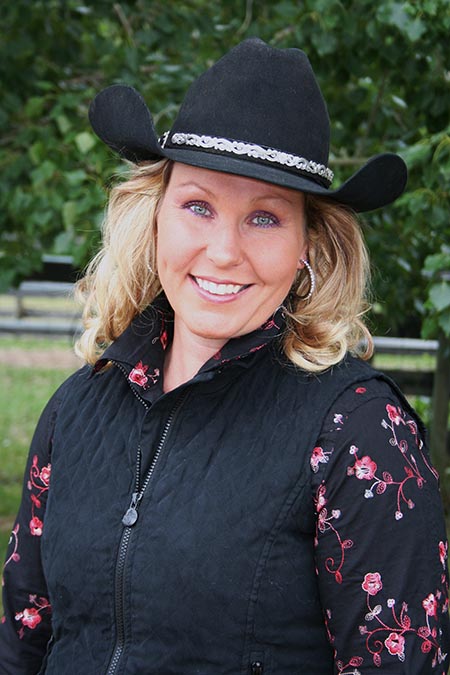 This email address is being protected from spambots. You need JavaScript enabled to view it.
Tara has had the privilege to be the Past President of the Certified Horsemanship Association (CHA) and of the Alberta Equestrian Federation (AEF), as well as the opportunity to represent Canada as Runner-Up Miss Rodeo Canada 1998. She has served on the Equine Canada Board of Directors as a representative to recreation, and on the Strathcona County Economic Development and Advisory Committee as the agricultural representative. It has been an honor for Tara to receive both the CHA Clinic Instructor of the year (2006), and Volunteer of the year (2013) awards.
She is the American Quarter Horse Association (AQHA) Director for British Columbia as well as a designated Professional Horseman and was appointed to the AQHA Youth Activities Committee in 2012, where she is able to contribute to her vision of helping the industry to work collaboratively to strengthen it. Tara is the BC Quarter Horse Association (BCQHA) youth advisor. She is a current CHA Clinic Instructor, which affords her the opportunity to certify instructors in the US and Canada. Her education includes a Bachelor of Science degree in agriculture from the University of Alberta.
With over twenty eight years of industry teaching experience and a background in both western and english, Tara offers riding lessons to people of all ages and skill levels in hopes to advance their horsemanship skills and knowledge. In addition, she judges various horsemanship competitions, presents seminars and instructs clinics. She has been fortunate to work with many equine professionals on the provincial, national and international levels which has greatly enriched her experiences.